Development
MFU has different development services to offer depending on your requirements. Our services range from the supply of part units necessary for the development, developing the products and manufacturing them. MUF is happy to assists your "manufacturing".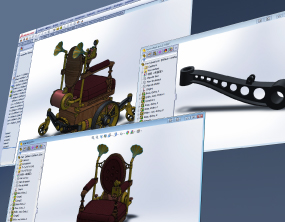 [We want to produce such and such a part, but it costs high….] [We are looking for a better part to suit our product.] If you have these problems, MFU is the solution for you. Please feel free to contact us via our inquiry form.
Your inquiry is handled promptly as follows.
*Please note that there may be some change in the process.